Solent Forum Members Meetings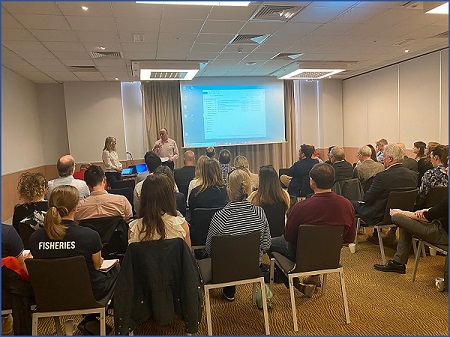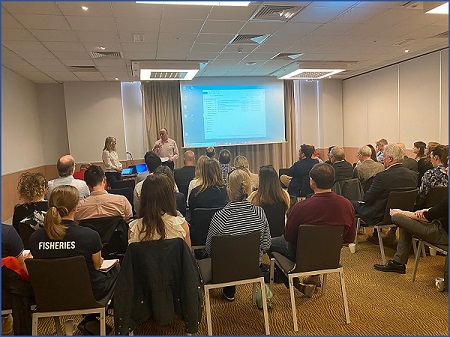 /figcaption>
Please note in an effort to minimise the use of single use plastics we no longer use badges for our meetings, please could you bring your own name badge or ID card if you have one. We also specify non plastic use for catering and try and source venues that are accessible by public transport.
---
Autumn Meeting 2022 - 13 October 2022
The Solent Forum will next meet on 13 October 2022 on the Isle of Wight. Please send Agenda items or ideas for presentations to the Solent Forum office.
---
Spring Meeting 2022 - 23 March 2022
Meeting Presentations
Solent Forum and 3Cs Update - Karen McHugh, Solent Forum
Beneficial Use of Dredgings Phase 3 - Colin Scott, ABPmer
Net Gain - Peter Barham, Solent Forum Chair
Solent Oyster Restoration Project and Seascape Restoration Ambitions - Louise McCallum, Blue Marine Foundation
Solent Nutrient Market Pilot Update - James Peacock, EnTrade
Hot Topics
Licensing Barriers to Marine Habitat Restoration - Louise McCallum, Blue Marine Foundation
RanTrans (nutrient reduction) project Update – Rohan Smith, Natural England
Southern Water Harbours Summit - Henry Badman, Southern Water

---
Autumn 2021 Meeting - 13 October 2021

1. Solent Forum Update - Karen McHugh, Solent Forum
2. Solent Oil Spill Response Challenges - Joe Green, Royal HaskoningDHV
3. Solent Seagrass Project - Tim Ferrero, Hants and Wight Wildlife Trust
4. INPSIRE the Future Maritime Generation - Jordan Thomas, Solent Maritime Enterprise Zone
5. Pewit Island Habitat Restoration - Chris Lycett, Hants and Wight Wildlife Trust
6. Hot Topics and Plenary Discussion
---