Quick Links: | SPP Home | About SPP the Hub | Get involved | Resources | Facebook |
---
Take Part in a Litter Pick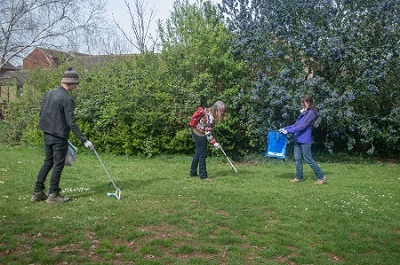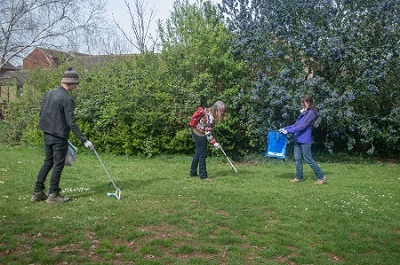 Photo courtesy of the Environment Agency
Plan your pick
Before you set out you need to think about health and safety and any risks associated with your site. We have a page on all the things that you may need to consider with useful links. The PPP project has a guide on how to plan a litter pick.
Litter Free Dorset have some great guidance on organising and planning a litter pick including how to prepare.
Picking equipment
Request equipment
Environment Agency litter pickers are now available to members of the public in Southampton. The kits are stored by local businesses overnight and brought out during the day for public use. There are plans to roll the kits out across the wider Solent area. Community groups based around the Test and Itchen or East Hampshire rivers and surrounding areas who require their own litter pick equipment may be eligible to receive some on long term loan from the Preventing Plastic Pollution project. Contact: plasticsandsustainability@environment-agency.gov.uk to find out more.
Borrow equipment
You may be able to borrow litter picking equipment from the local council or share equipment with other local litter picking groups. Ask the street cleansing team at your borough or district council. For example, the New Forest National Park Authority have free litter picking kits as part of their New Forest Ambassador Scheme. The 2min beach clean stations have bags and pickers which are available for public use, find them on their online map. Surfers Against Sewage have beach clean boxes that you may also be able to borrow.
---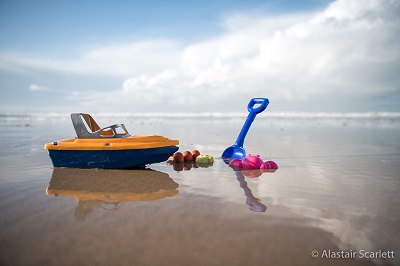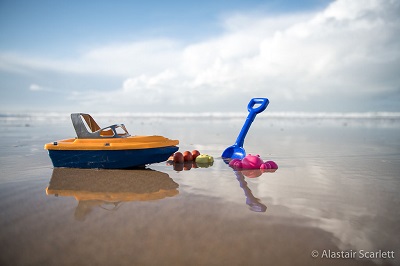 Photo courtesy of Alastair Scarlett
How do I submit the information on what I find from my litter pick?
The data from litter picks is very helpful to those organisations with duties for waste collection and the cleaning of beaches, rivers and their banks. It can help to set policy and future management especially if you submit it on a standard form. The Preventing Plastics Pollution project has three online survey options for you to submit your findings. Why not bookmark them to your phone so they are ready to hand?
A simple form to log your findings when out litter picking. Use for land or water based litter picks.
Counting and categorising the litter you collect helps to identify the likely sources and pathways of pollution so that we can better target interventions and prevent plastic pollution.
A detailed litter survey provides the research community with the best possible information to help target pollution at source, and build an evidence base that can be used to advocate for policy change.
---
Please make sure you have thought about, and made prior arrangements for the litter to be collected. Ideally this should be on the same day as the pick. See our guidance page and contact details for local authority waste departments. When you leave the waste out for collection, you must ensure that you are not blocking any access points or public footpaths. Try to avoid leaving bags by public bins as they can become ripped and the litter escaped before they are collected.
---
---
---