Coastal Funding Opportunities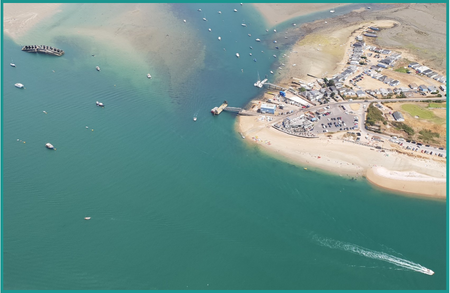 Hayling Island © Wez Smith
As part of its member service, the Solent Forum publicises coastal funding opportunities via this webpage, our Twitter account (@solent_forum) and our monthly enews.
Grant Tool
The Solent Forum has put together a list of the grants and funding streams that can be applied for for coastal projects.
Championing Coastal Coordination
The Championing Coastal Coordination (3Cs) initiative is a programme of work that is being led by the Environment Agency with support from Natural England, the Marine Management Organisation (MMO) and the Association of Inshore Fisheries and Conservation Authorities (IFCAs). It is a collaboration seeking to enhance and progress coordination for coastal sustainability and resilience in England. This is in recognition of the major challenges that we face in our coastal and estuarine environments. The coast consists of many highly interconnected landscapes and seascapes, with a diverse mix of ownership and governance arrangements. The management of coastal issues poses a set of complex challenges unlike those inland. The number and diversity of public and private sector interests is often highest at the coast, with a proportionate increase in the complexity of planning and management in this highly contested space.
Following successful completion of the 3Cs pilot phase, additional multi-year funding has been secured. Access to this funding will be through a competitive selection process. Submissions will be invited via Expressions of Interest. Funding will be allocated in three phases as follows:
Development Phase 1 Jan 2023 - Mar 2023
Development Phase 2 Apr 2023 - Mar 2024
Development Phase 3 Apr 2024 - Mar 2025
Multi-year proposals that span the full three phases will be eligible for funding. The nature of this funding means that applications will need to be approved for each phase. Confirmation of year-on-year allocation will be required to confirm clear annual outcomes from each phase. Funding for Phase 2 in the 2023/24 financial year will be made available from April 2023 and funding for Phase 3 in the 2024/25 financial year will be made available from April 2024.
A competitive process will award funding to successful proposals to test development of the following themes:
Coordination of planning and delivery of locally owned plans
Coastal Champions to strengthen capacity and capability
Restoration and recovery of natural habitats
---
Useful Resources