Who We Are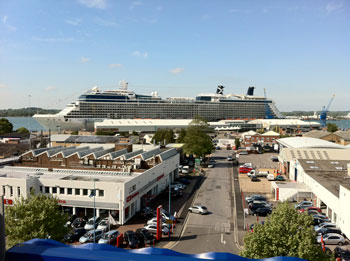 Constitution
Forum members are professional bodies such as local government, harbour authorities, industry, user groups, trade associations and NGOs. The Forum is not open to individuals, local residents associations or issue specific lobby groups.
Solent Forum Staff
The Forum is staffed by a full time manager, two part time officers and student placements.

Solent Forum Chair
Peter Barham was appointed in September 2014.
Peter led for the Environment Agency on flood and coastal defence issues in the Humber estuary. He then worked for Associated British Ports as the Sustainable Development Manager for the company, working closely with the Port of Southampton. He is now a freelance consultant working with Defra and marine industries. He facilitates the Seabed User & Developer Group.
Karen McHugh, Solent Forum Manager
Karen is the Solent Forum Manager and manages the Forum and its staff, finance and business planning. She leads on Water Quality and the beneficial Use of Dredgings project.
Kate Chesman, Solent Forum Officer
Kate is the Solent Forum Officer who leads on the Solent European Marine Site Scheme of Management and the Natural Environment Group. She also manages the Professor Mike Clark Award.

Kate Ansell, Solent Forum Officer
Kate is the Solent Forum Officer responsible for the Solent News service, the Forum's websites, Forum publications, forum meetings and the Forum's research and reports database (SID). She also runs Solent Forum projects.

Student Work Placements
Student work placements are offered mainly during the summer months. However, we sometimes have other short-term requirements. Please contact us for further information.
---